(I Samuel 1:27-28) "…For this child I prayed, and the Lord has granted me my petition which I asked of Him.  Therefore I also have lent him to the Lord; as long as he lives he shall be lent to the Lord."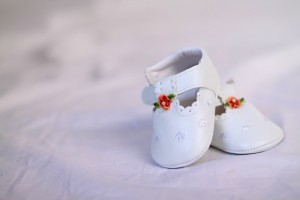 Baby Dedications
Baby Dedications are a joyful recognition that every child is a gift from God.  The Lord has given parents a tremendous responsibility to raise and nurture their children in His ways from the very beginning.
Baby Dedications are an opportunity for families and sponsors to publicly commit before God, the church, family, and friends to raising their child according to God's purpose and plan.
Please contact the church office to schedule and make arrangements for all Baby Dedications.  Generally, the last Sunday morning of every month is reserved for Baby Dedications.